Despite the crazy price increase, chanel bags always come with a surprise.
Here are some of the bags that caught my eye from the spring summer 08 show
This is one of my favourite bag from the runway show although i can't imagine carrying this bag daily, but this definetly will glam up any look and still look rockin at the same time that comes from the shape and size.
Called the
starry night
, this satin sequence with silver hardware bag retails for $4650
This coco cabas-like bag is also one of my favourite, this bag costs $2450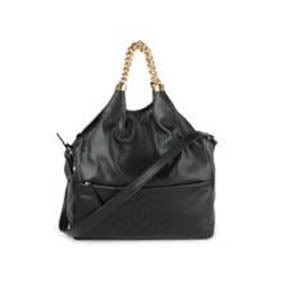 Classic bag that comes with a twist, i'm loving this bag!
Satin bow bag for $1850, kinda cute but can be a joke when worn but unstylish people :p
I have no information on the price on the smaller non-satin version though
This Crackled metallic calfskin with silver hardware clutch bag costs $2775
This silver bag that can be carried as a messenger and as a tote comes in 2 sizes that cost $3150 and $2750 each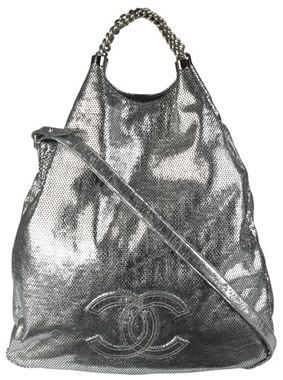 I think this mini quilt bag is so cute. But the way they put it in the ankle at the show is ridiculous to me :p
well, the size is actually ridiculous for me too LOL
And for $1380, this "bag" that can only fits one of my cell phone is so not worthed.