Peplum Bag
Plum colored tote with metal and leather handles and silver accents. Silver leather accents on edges and top. Chain link and leather double handles. Magnet strap closure. Silver leather bottom with protective feet. XL flap inner pocket in silver with zipper closure. Coin key-chain on handle. Signature black twill lining.
size : 39cm W/ 30cm H/ 18cm D; handle drop is approximately 18cm
currently retails for €1.598 approx. $ 2.317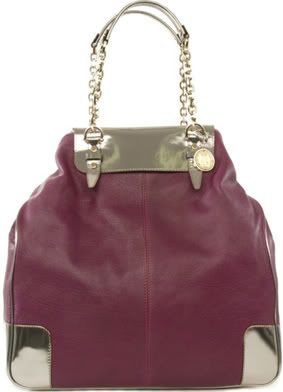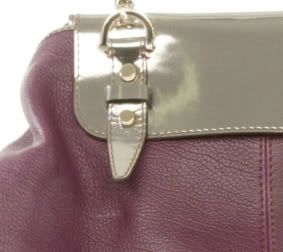 Papilotte Bag
More illustrated designer bag :)
Large coated canvas tote with leather accents and fun illustration on the front. Stitched leather border at top. Short leather handles with gold ring and stitched leather accents. Double pocket on back wall with one open and one zipper closure.
size : 53cm W/ 44cm H/ 11cm D
currently retails for €619 approx. $ 897