Couple of Chanel bags that i found at some websites
Chanel Expandable Tote
$2295
I think it's a very functional tote bag with comfortable shoulder strap, although i think it'll be nicer if the straps were less longer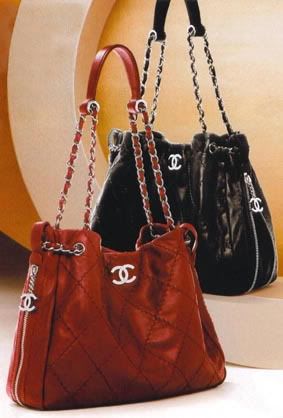 Hidden Chain Hobo
$2795
Cute texture on the diamond quilt and perfect length for a hobo bag IMO
Icon Quilted
$2850
Not my personal favourite, i don't really like how the extra hardware on the CC interlocking chain.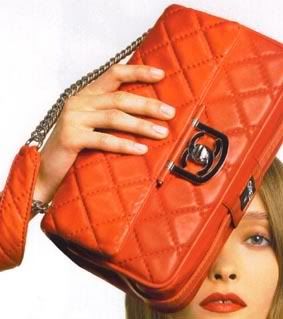 Naked Bag
Tote $1250 & Flap $895
I'm not into the idea of baring the inside of my bag to anyone but i think the tote would be cute to carry to the beach
Soft and Chain Flap
$2125
Over-sized Brooklyn Tote
$2995
Patent Calfskin Bag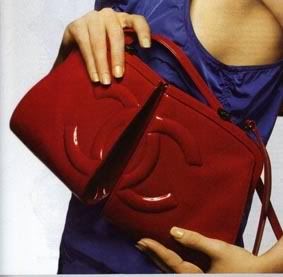 Perfect Day Bag
$3295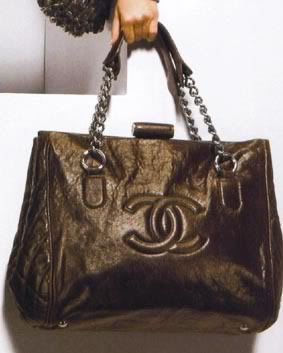 Reissue in various sizes
and you know which one i like the most :p
Yes, it's the largest one
This is the measurement and price list, i'm not sure which one's which on the photo though
The Baby
7.5 W x 5.75 H x 1.75 D inches $1795
Small
9.75" x 7.06" x 2.16" $2,250.00
Medium
11" x 8" x 2.5" $2,695.00
Large
12.25" x 9.18" x 2.5" $2,850.00
The X-Large aka Jumbo
14.2" x 9.8" x 3" $3,495.00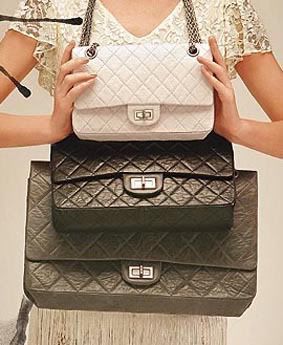 Black Leather Small Tote
I don't know the official name of this bag, but sure it's cute :p
Pleated on one side, quilted on the other -- a little asymmetry adds eye-catching drama to this soft black leather bag from Chanel. Signature leather-and-chain handles and a "CC" charm decorate the exterior, and the turnlock closure opens to a rich burgundy lining, cell phone slot and open pocket.
Size : 11"L x 2"W x 11"H; 7" drop handle