Jil Sander "Zipper Tote"
Leather tote with magnetic closure, flat leather handles and four asymmetric zipper pockets. Canvas lined interior with leather-trimmed zipper pocket and two organizational pockets
size : 15" x 21" x 10". 8 handle drop
currently retails for $1,795.00
seen at : www.barneys.com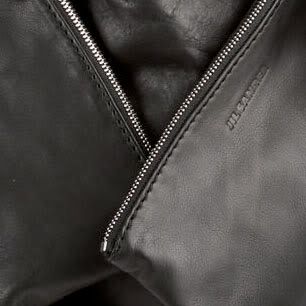 Jil Sander "Small Zipper Tote"
Leather tote with magnetic closure, flat leather handles and four asymmetric zipper pockets. Canvas lined interior with leather-trimmed zipper pocket and two organizational pockets
available in navy and black
size : 12.5" x 11" x 8". 6.5" handle drop
currently retails for $1,350.00
seen at : www.barneys.com