before i do a reveal on one of my latest find, i thought i should start with the history of this limited edition series
my first post of this blog was about the bag that started this bagcraze blog, and it was a Louis Vuitton Multicolore speedy, a collaboration between Louis Vuitton and my favourite artist, Takashi Murakami.
i've been an avid fans of Takashi Murakami's works long before he collaborated with Louis Vuitton and was thrilled to see what he did with the LV monogram
i said to myself i got to have that bag!
years and years pass, i bought few LV bags and i never once own the multicolore speedy as i feel it's too big for my frame and too fancy for my everyday look
the EYE series comes in S/S 2003 as a very limited edition, each bag is numbered and stamped inside
i think this is the first ever collaboration of Takashi Murakami with Louis Vuitton. after this very limited bags are out they started to come out with the Multicolore bags that was meant to be a limited too, but i guess the bags sale like hot nuts that they decided to keep it as a permanent line which is a huge deal.
There's 4 EYE series are produced on this season.
there's the biggest version on the line, a travel bag called
"Eye Dare You"
retailed back then for US$4,230.
if i'm not mistaken only 100 of this are made
the
"Eye Love You"
retailed at US$2,170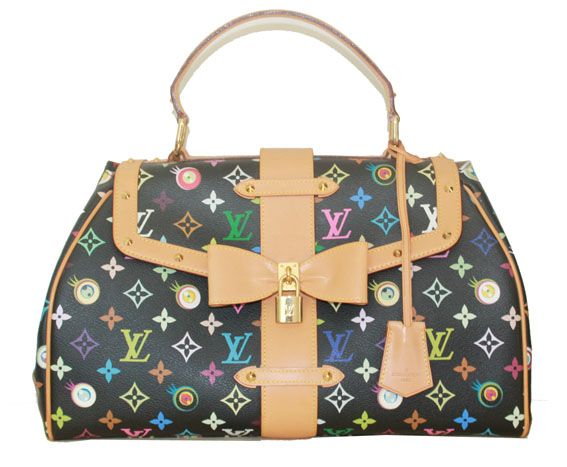 the
"Eye Need You"
retailed at US$1,690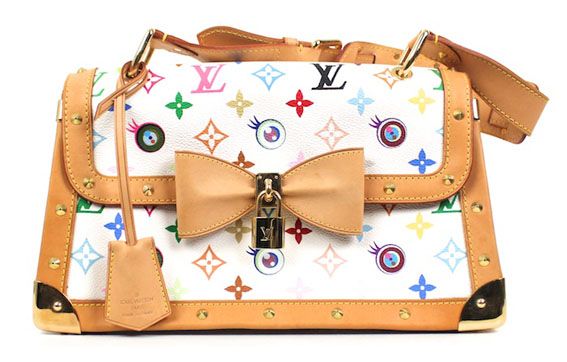 the
"Eye Miss You"
retailed at US$1,090
i was considering between the "Eye Need You" or the "Eye Miss You"
both bags are beautiful although there's something about the proportion and composition of the "Eye Miss You" that i like better.
but then the size is what i'm worried about, i used to be a huge bag girl but i slowly downsizing to medium size bag now
and then a lovely member on the purseforum helped me decide by showing comparison of her "Eye Miss You" with her lovely yayoi kusama pochette
and only after this comparison pic, no matter how cute the bag is, i decided to go with the "Eye Need You" instead and i did :)
and i'm not regretting it, i am not gonna stop drooling about the "Eye Miss You" though, i think it's wiser for me to get it later in the future, if i can find one in great price and condition.
because for now the "Eye Need You" is what i Need
reveal pic of the bag on my next post a bit later